My Private Line Status Is: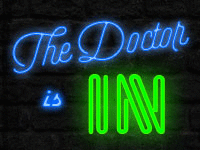 Real Fetish Therapy Sessions
Are you looking to discuss issues you may be having with your submission? Or are you thinking of getting into cuckolding but aren't sure where to start or how to talk to your wife?
Ladies, has your husband just dumped his fetishes on you and you're lost with nowhere to turn for help? Do you want to learn how to be more dominant?
And do you want to stay away from phone sex platforms?
Now you can!
Should you choose to use my private line you MUST email me first to arrange your call by clicking HERE and then purchasing your call time block here:
30 mins at 89.70
60 mins at 179.40
These rates are based on $2.99 U.S. per minute.
Instructions to complete your live session will be in the receipt that will be emailed to you when you complete your purchase. Be sure you use an email address you have access to.
**Payment for therapy Sessions with Dr Sue Storm will show up on your payment card as WEB-TOKENS GA.
**There are no refunds unless you can't complete your session with Dr Sue Storm.
Purchase your time block by clicking below: