My Private Line availability status is: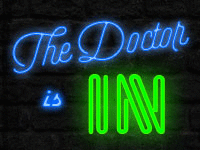 Private Line Domination and/or Hypnosis Sessions
If you think you have the balls to handle a domination session with me OR if you want to have a hypnosis session with me using my private line you MUST contact me via email by clicking HERE and using the drop down select Private Session Request to arrange for a mutually agreed upon time for your call.
**NOTE: Hypnosis sessions MUST be a min of 45 mins.
Then you may simply purchase one of the following time blocks:
15 mins at $59.85
30 mins at $119.70
45 mins at $179.55
60 mins at $239.40
These rates are based on $3.99 U.S. per minute.
Instructions to complete your private phone session will be in the receipt that will be emailed to you when you complete your purchase. Be sure you use an email address you have access to.
**Payment for therapy Sessions with Dr Sue Storm will show up on your payment card as WEB-TOKENS GA.
**There are no refunds unless you can't complete your session with Dr Sue Storm.
Purchase your Time Block by clicking here: